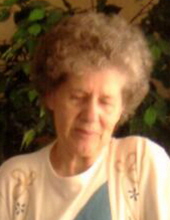 Obituary for Alice Marie Mattson
Alice Marie Mattson, age 88, of Fisher, MN passed away on Sunday, July 2, 2017 at Riverview Nursing Home in Crookston, MN.

Alice was born on October 10, 1928 in Sleepy Eye, MN to Joseph and Frances (Prokosch) Earl.

She went to St. Mary's school in Sleepy Eye and graduated in 1946.

On May 21, 1949 Alice married Harley Mattson. Sadly, Harley passed away in 1989.

After graduation, Alice went to work for First Bank in St. Paul, and became a bank supervisor until her retirement.

In 1991, Alice moved to Fisher, MN to be closer to her family. She was a member of the St. Francis Catholic Church in Fisher, MN.

Alice is survived by her sister, Muriel Nentl of Fertile, MN; nieces, Janis (Steve) Williams and Cherie (Larry) Jacobson; and nephew, Jon Earl.

She is preceded in death by her husband; her parents; and brother, Ralph Earl.

The will be a funeral mass at 11:00 a.m., with a visitation one hour prior to service, on Friday, July 7, 2017 at St. Francis Catholic Church in Fisher, MN. Interment will be at Greenwood Cemetery in Fisher, MN.




Alice's Memorial Folder
Cemetery Details
Location
Greenwood Cemetery
Fisher, MN 56723